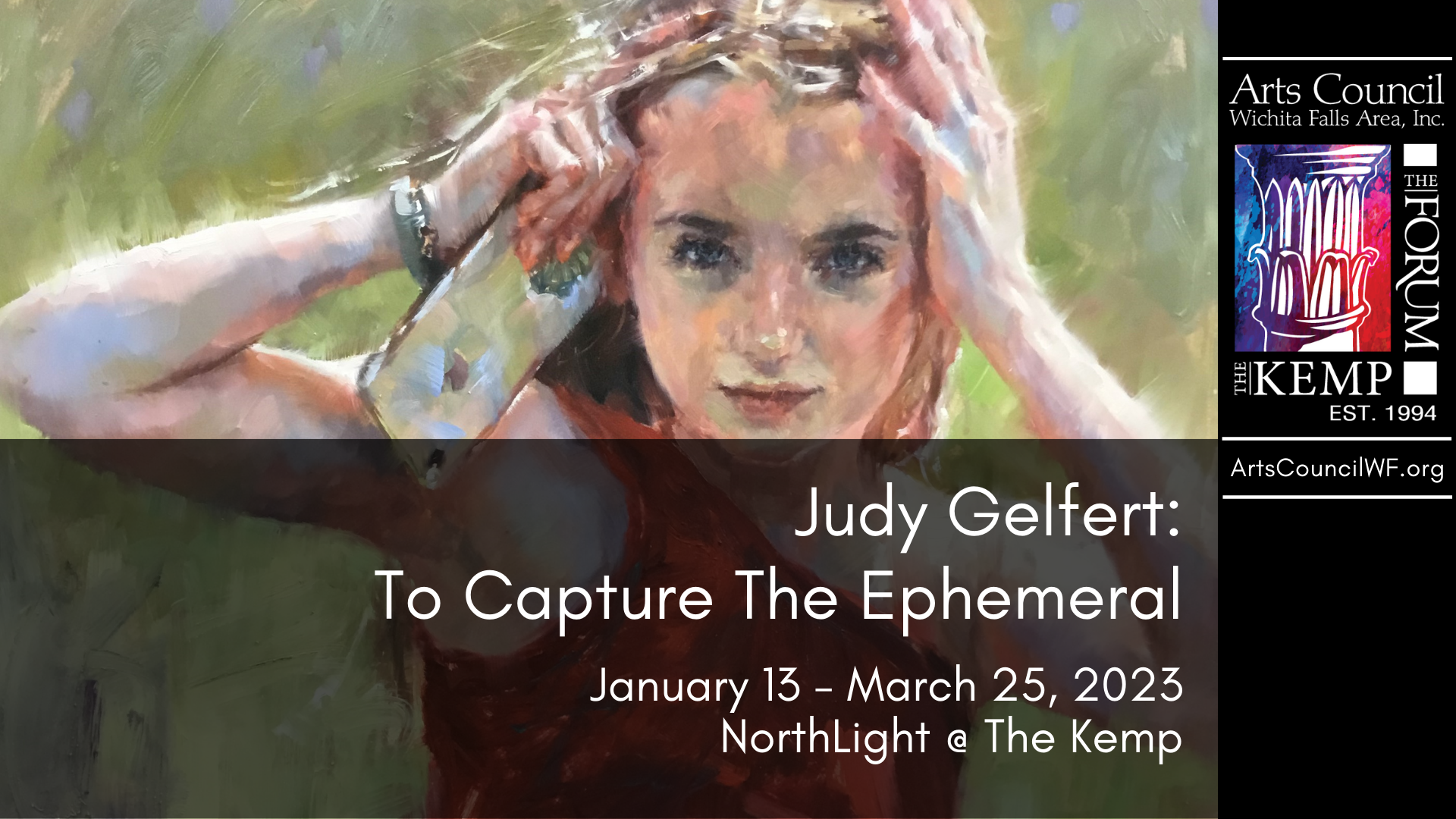 Judy Gelfert: January 13 - March 25
To Capture The Ephemeral
Judy Gelfert's paintings reflect her ever-enthusiastic attention to design and light in everyday surroundings, be it the landscape, urban scene, interior, or figure. Painting in her preferred medium of oils, Judy aims to capture the essence of the moment through her impressionistic style depicting light, movement, and energy.
A resident of Arlington, Texas, Judy grew up on her family's ranch in Bowie, Texas, where she discovered her joy of drawing and painting at a young age. She received formal art training at the University of Texas at Austin, and after graduation became a flight attendant, taking advantage of travel to study the Masters in the world's finest art museums, and focusing on self-study. She began exhibiting her work in 2002, and was soon accepted into exhibitions including the Oil Painters of America National Juried Competition and the American Impressionist Society Annual National Exhibition.
Currently, Judy balances family and art, staying involved in her two teenagers' busy lives, teaching art classes, and producing original works. She is represented by Marta Stafford Fine Art in Marble Falls and the Upstairs Gallery in Arlington, Texas.
---
The NorthLight is on the first floor of The Kemp Center building located at 1300 Lamar, Wichita Falls, TX 76301. Call for further information: 940-767-2787 ext 202 or email [email protected].
---