Interactive Kids' Exhibit and Activities
What is ArtZeum?

ArtZeum is a FREE annual interactive children's arts exhibit. It includes multiple interconnected stations where kids can learn about the arts through play and hands-on activities. Each year our staff selects a new theme, allowing us to create new experiences for participants.
In 2021 ArtZeum will be open from June 16 – August 11.
Our 2021 theme is Color Your World, helping us emphasize the important concepts of color theory in all aspects of our lives.
Past themes were (2017) 100 Years & Beyond, (2018) Outer Space!, (2019) Small Wonders: Insects and Art, (2020) Folk Arts and Folk Tales.
Our exhibit will include stunning photographs from "A Colorful Dream" touring exhibit from Mid-American Art Alliance. These colorful, fantasy-inspired high-definition photographs by Adrien Broom inspire children and adults alike to take a monochromatic journey exploring all the colors of the rainbow.
TOURS
We can schedule a guided tour for your youth, daycare or church group. Please contact our Education Department for available dates and times!
For more information about tour availability please contact:
(940) 767-2787 ext 12
education@artscouncilwf.org
"A Colorful Dream" is a Program of ExhibitsUSA, a national division of Mid-America Arts Alliance with Texas Commission on the Arts and The National Endowment for the Arts.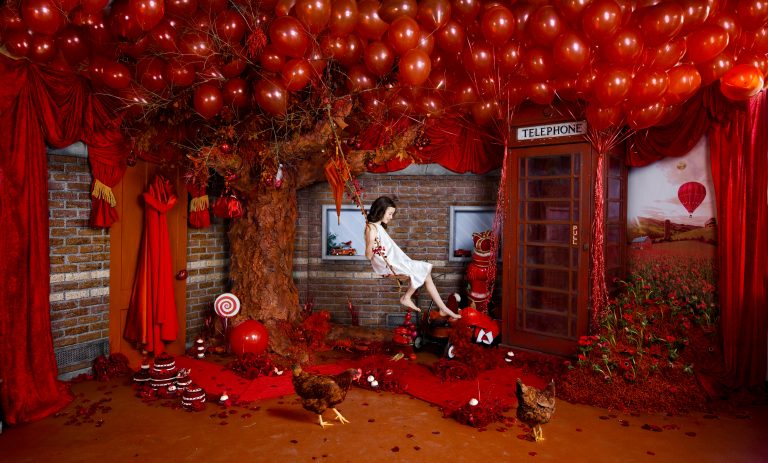 Adrien Broom, A World of Red, 2013; digital print on fabric, 40 x 66 inches; Courtesy of the artist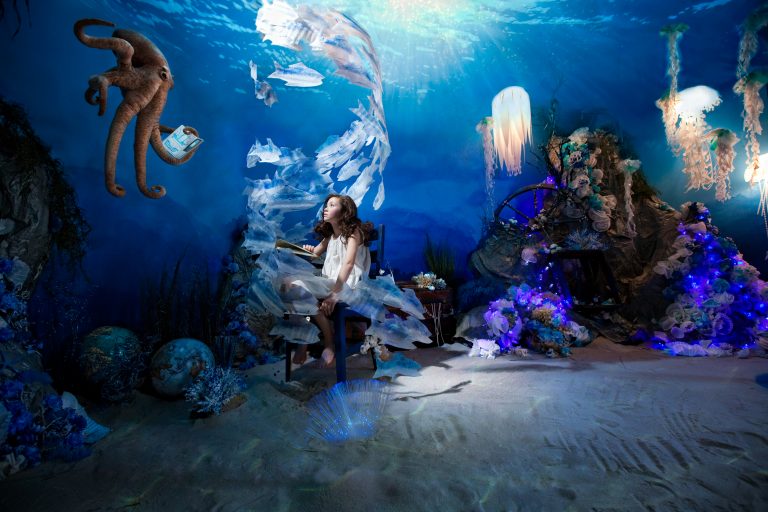 Adrien Broom, A World of Blue, 2014; digital print on fabric, 40 x 60 inches; Courtesy of the artist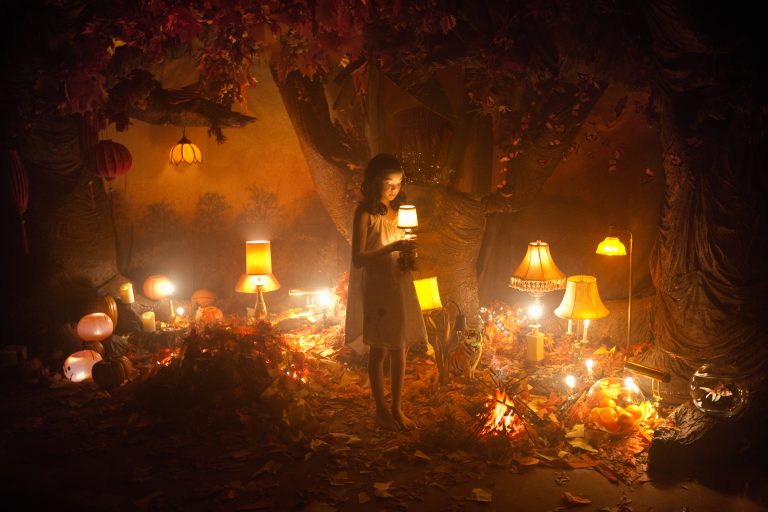 Adrien Broom, A World of Orange , 2013; digital print on fabric, 40 x 60 inches; Courtesy of the artist
---
---
ArtZeum is a component of both our galleries and education programming. As such, it is open free of charge to all visitors. Our goal is to continue partnership with several local arts and children's organizations, helping to bring a wider audience to the exhibit. In 2019, over 2400 people visited ArtZeum in the 8 weeks it was open.
ArtZeum is designed from the ground-up each year to fit the annual theme. This primarily includes staff-designed components, as well as elements provided by other organizations. Each activity station is carefully composed to provide experience with different types of arts and arts thought-processes. This includes poetry and writing, visual art, and music, as well as engaging children through story-telling, reading, and movement.
This exhibit is funded solely through donation and sponsorship. In 2020 a portion of the exhibit was funded by Walmart.We appreciate gifts both large and small to help keep this one-of-a-kind exhibit open to the Wichita Falls community.