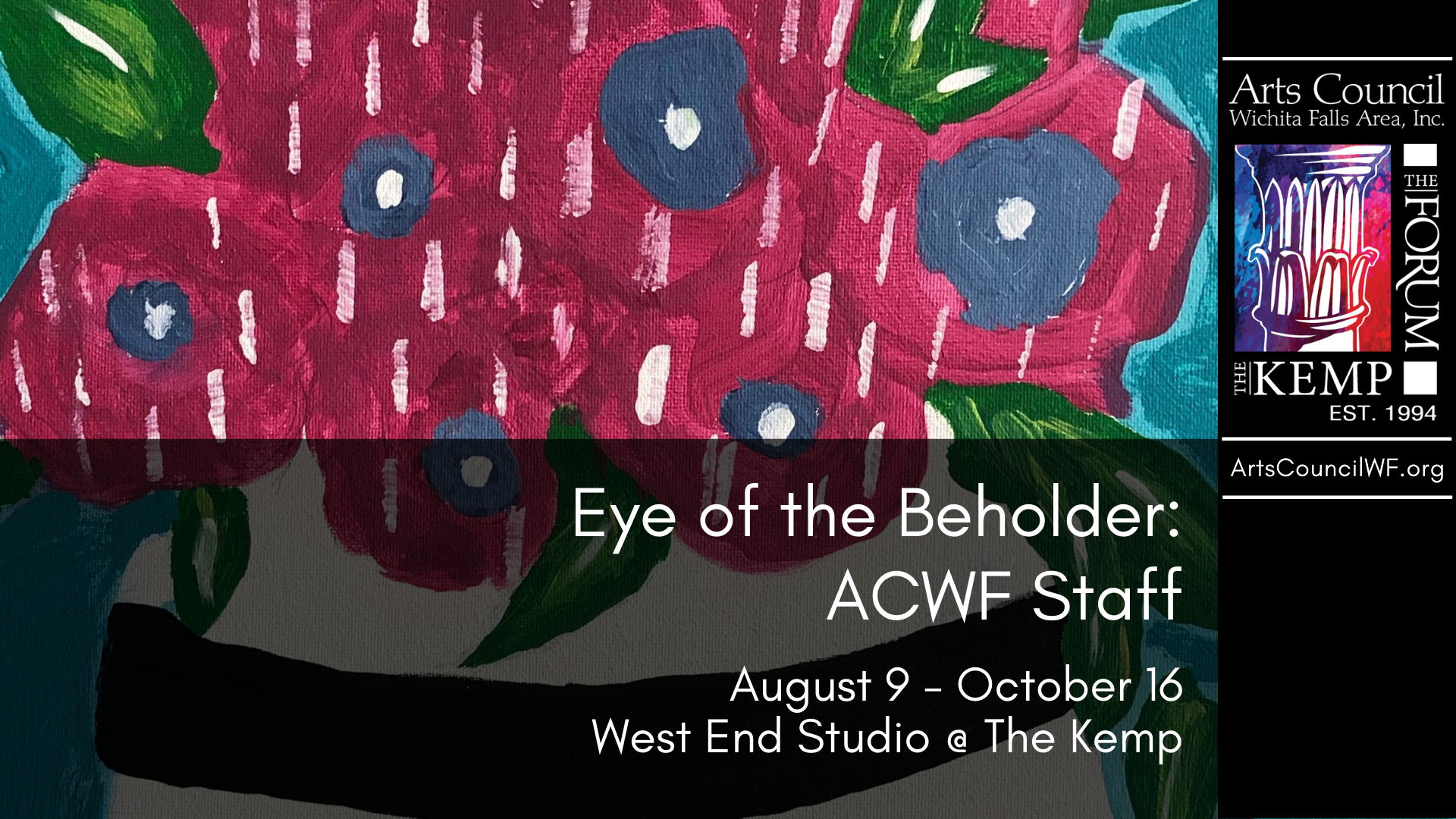 Eye Of The Beholder- ACWF Staff: August 9-October 16
"If you hear a voice within you say, 'You cannot paint,' then by all means paint, and that voice will be silenced." – Vincent Van Gogh

"Creativity takes courage." – Henri Matisse

"We don't make mistakes, just happy little accidents." – Bob Ross
Everyone sees the world differently. This exhibit proves that those differences are fueled by our individual imaginations. In July the Arts Council WF staff attended a staff retreat. Included in the activities was a guided paint-along with Everyday Monet.
Some of our staff has extensive profressoinal arts experience.
Some of our staff are enthsuiastic amateurs.
Some of our staff have almost never held a paintbrush.
These paintings not only show the beauty of individual creativity, but also the inspiration that happens when we allow ourselves to explore our imagination.
---
The West End Studio is on the first floor of The Kemp Center building located at 1300 Lamar, Wichita Falls, TX 76301. Call for further information: 940-767-2787 or email galleries@artscouncilwf.org.
---